New Space for a Beloved Warhorse
New Space for a beloved warhorse-
One of the shortcoming of Breidablick is that it only has one bedroom upstairs over the kitchen. This is a real pity since the building has such a great kitchen and living room space and the one bedroom is a delight with its large dormers and great view and many angled ceiling.  This the bed room is my favorite at the farm, even though I have never slept in it and unless Marijke throws me out, never will.
So given this issue, I asked Brian Hayes, the master timber framer who did the superb work on Campanula, if he could come up with a couple of drawings for an addition located on the East side between the existing building and the railroad, roughly 16' by 16.'
So have a good look at this drawing, the new room could be an extra bedroom with a bathroom or a combination bedroom and studio for art work and day time sitting.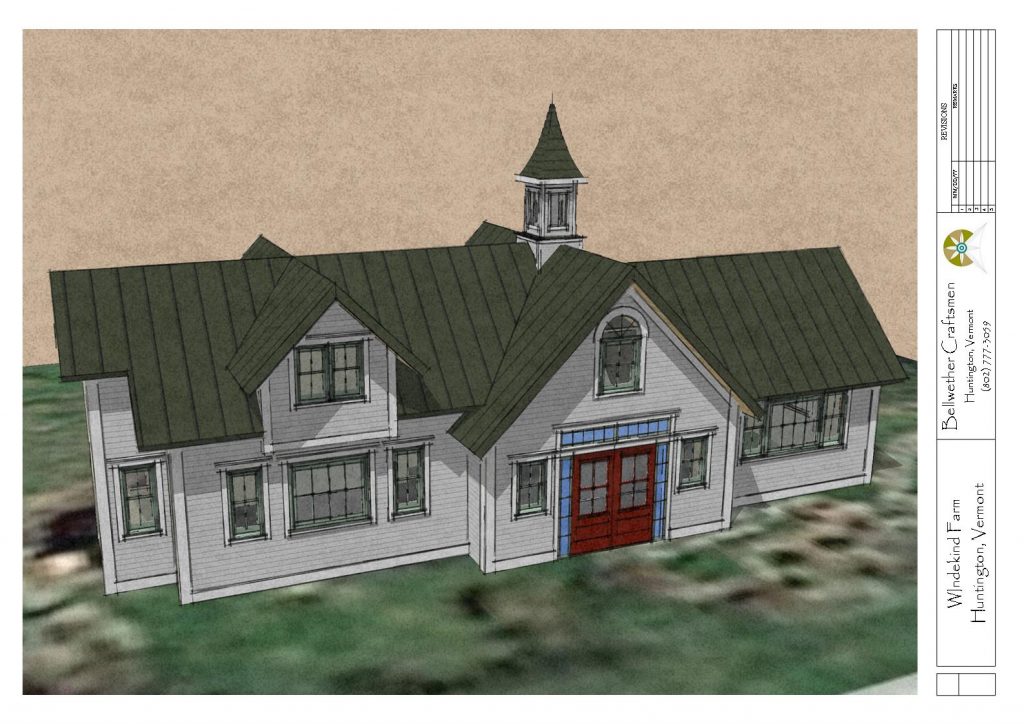 Brien did a second drawing, ( see below) one that depicts a two story addition on the same 16' by 16' foundation. This one would not mix studio space with a bedroom insuring more privacy. But Brian and I both felt that it gets a little out of hand turning the now cozy Breidablick into a monster building that is out of scale with the area.
What do you think?
Cheers
Mark